As your local water utility provider, we strive to keep you continually updated on all matters related to your water service. If you do not find the information you need, please contact our office and we will gladly assist you!
UPDATE 6:00pm 9/2/2023
The boil order for residents impacted by the Hunter's Knoll water main break has been lifted as of Saturday 9/2/2023 at 6:00pm. Results from the certified lab have...
UPDATE: The boil order for residents impacted by the Tamarac Way water main break has been lifted as of Friday 6/30/2023 at 8:15pm. Results from the certified lab have confrimed that the water is...
Crews are working on replacing a hydrant on Apollo Road between Jupiter Court and Delta Circle. During the replacement, a piece of water main blew apart causing a leak. The water main has been...
BTPWD was notified by the City of Bloomington, whom we purchase and resell water from, that they are currently having some taste and odor issues due to algae in the lakes that are used for their...
Dear BTPWD Customer,
BTPWD is replacing water meters system wide. A BTPWD employee will arrange a time to complete this work.
There is no cost to the customer for this meter replacement, but you...


When temperatures are consistently at or below freezing:
If you have pipes that are vulnerable to freezing, turn water off at the source and empty the pipes of residual water.
Open cabinet...
Water Main Flushing - Beginning Monday March 28th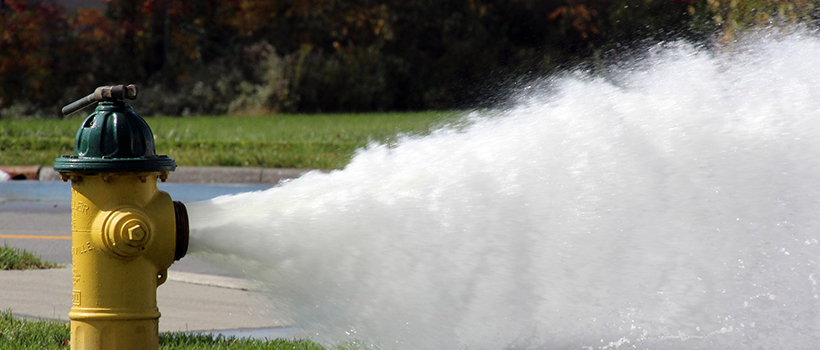 Flushing will commence Monday March 28th. See our Water Main Flushing page for more information and an approximate date flushing will occur in...
UPDATE 10/13/2021 - 5:00 PM - BOIL ORDER LIFTED
A permanent water main repair under Route 9 at Rivian Motorway is complete and the necessary flushing and purification verification steps have also...
Some customers have experienced difficulties making web payments through our website. Payments are being declined and after multiple attempts the system becomes locked out. This has happened to...
Halloween approaches and we have had our first brush with the threat of winter weather with some flurries in the air. If the flurries aren't reminder enough, it's the time of year where you should...
Coronavirus (COVID-19) Information

The health and safety of our customers and employees is a top priority of the Bloomington Township Public Water District board and management. Below are a list...
Bloomington Township Public Water District now has the capability to push email and text alerts from our website. These alerts are the quickest and best way to receive notification regarding...