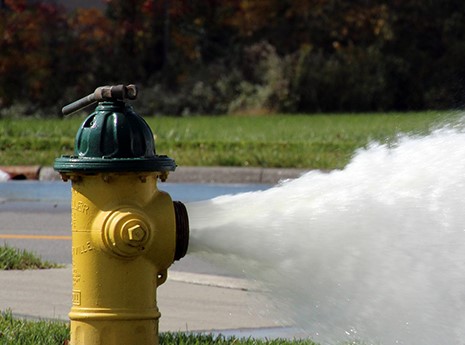 Water flowing from opened flushing hydrants allows any sediment and stagnant water to be removed from the distribution system and also provides an opportunity to test the operability of the hydrant.
During flushing, water may become temporarily discolored and customers should avoid washing clothes until the water has cleared. These steps are taken to improve the overall water quality within the distribution system and to ensure the delivery of the highest quality water possible.
Hydrant flushing occurs twice a year, in the spring and the fall. Approximate dates for Spring 2020 flushing are provided below.
Flushing will commence Monday, March 30th
Spring 2020 Flushing Schedule